Product:
Cognos Analytics 11.1.4
Microsoft Windows 2016 server
Problem:
When you run the Global Sales sample report, you get a error.
This happens when you surf to http://servername/ibmcognos to reach your reports.
Error message: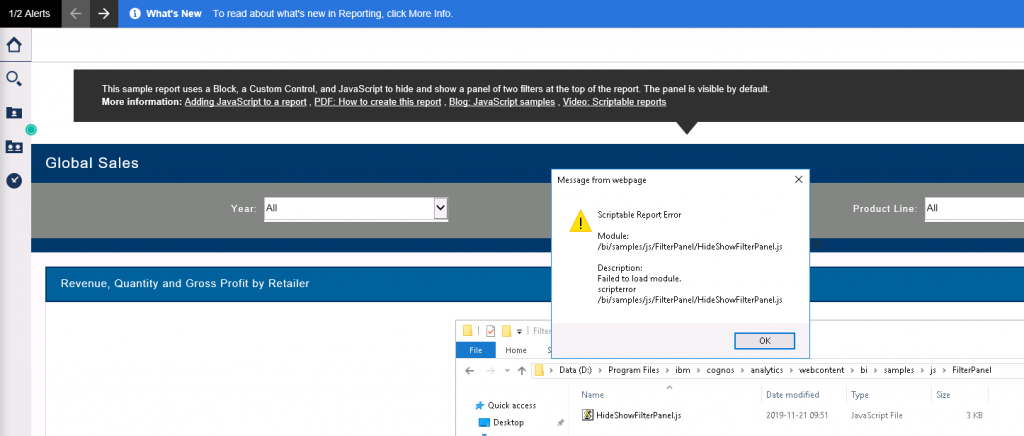 Solution:
Go to the Global Sales report.
Open it in edit mode.
Find the custom control.
Click on the custom control.



On the right side – add /ibmcognos in front of /bi at the module path properties.
Save report.
Test again.
More Information:
https://render-prd-trops.events.ibm.com/support/pages/scriptable-report-error-when-running-cognos-sample-global-sales-report
https://www.ibm.com/support/pages/sample-javascript-errors-cognos-11-reports