Product:
Planning Analytics Workspace version 88
Issue:
How to select the lowest leaf members in the subset editor in workspace?
Suggested Solution: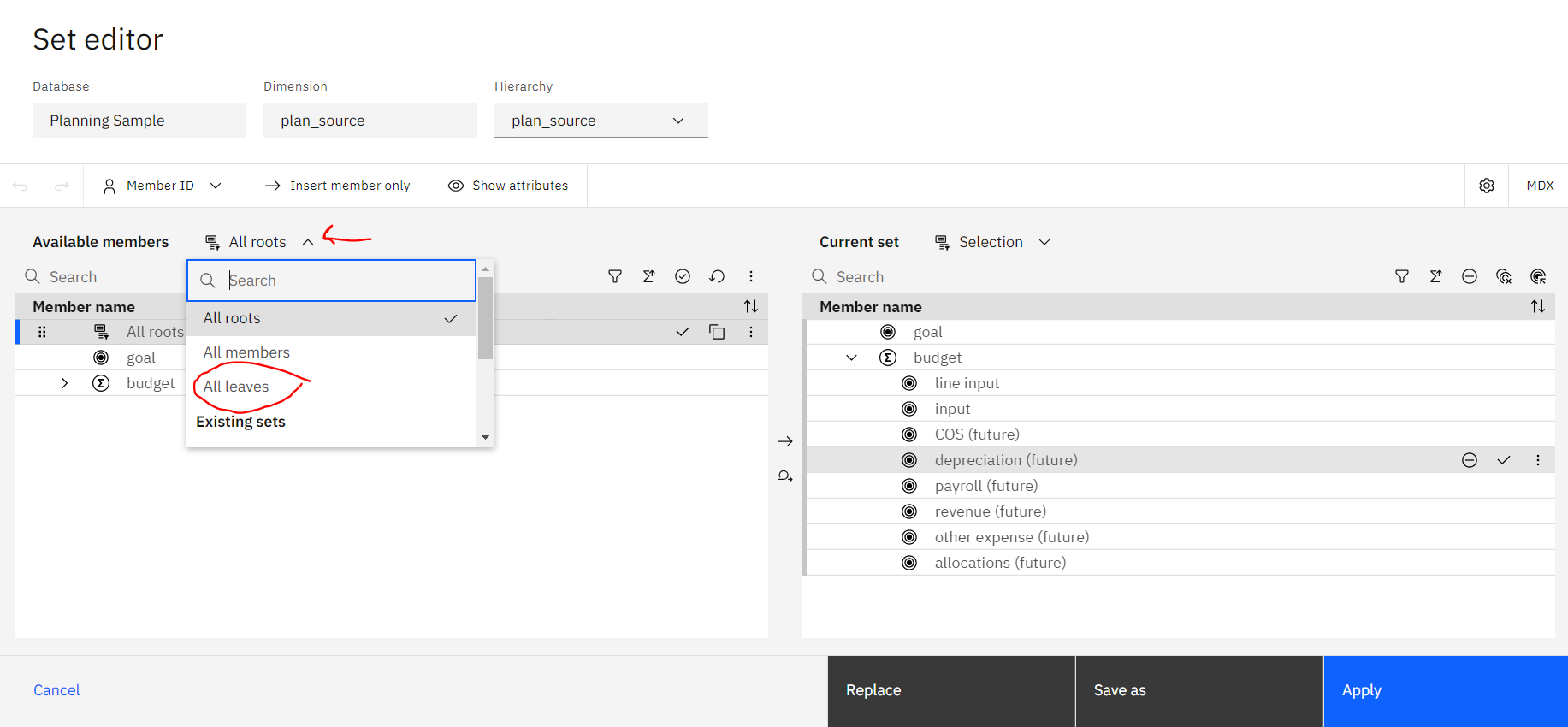 On the left side, select all leaves to list only the members.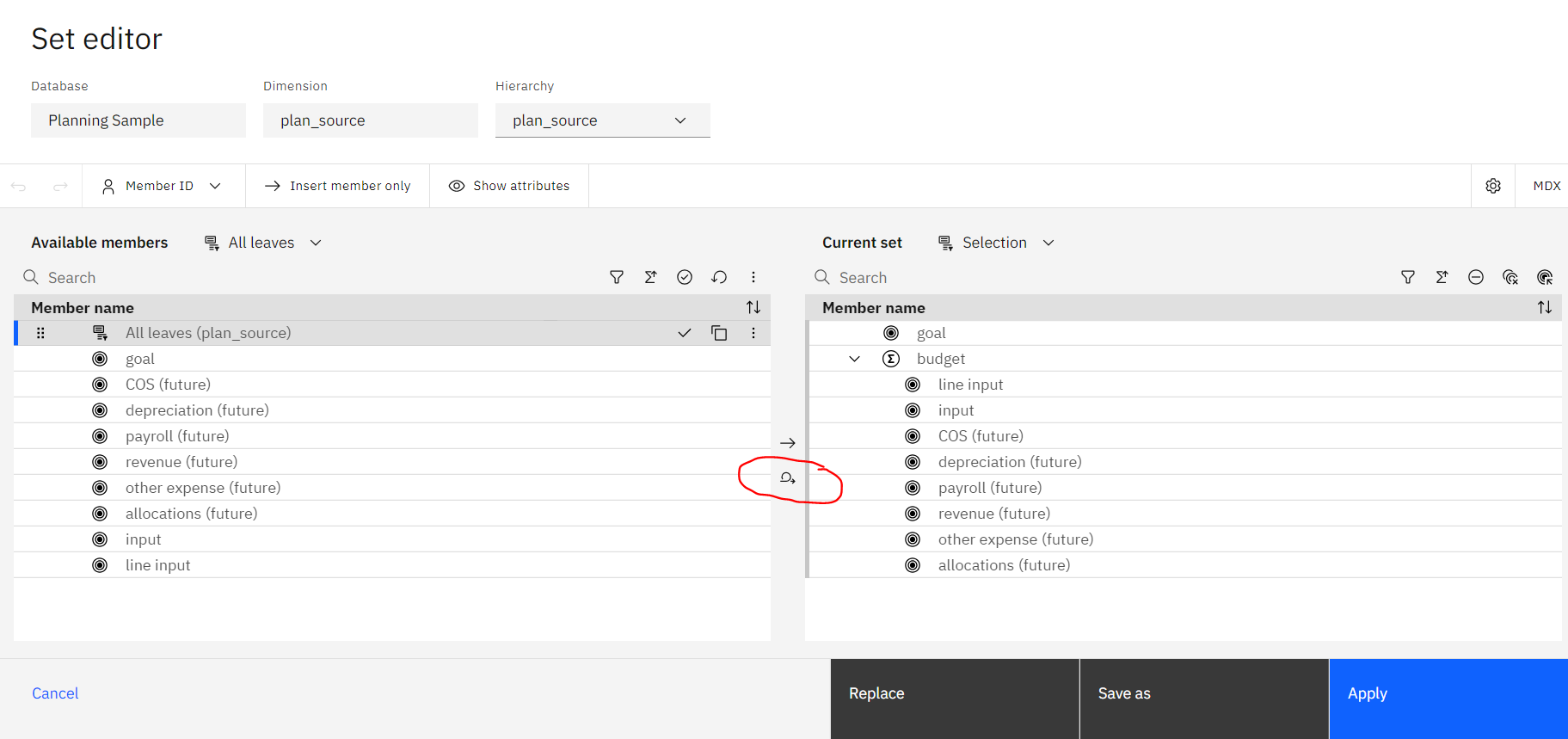 Click on replace icon, to move all selected on left to the right, and replace any previous values there.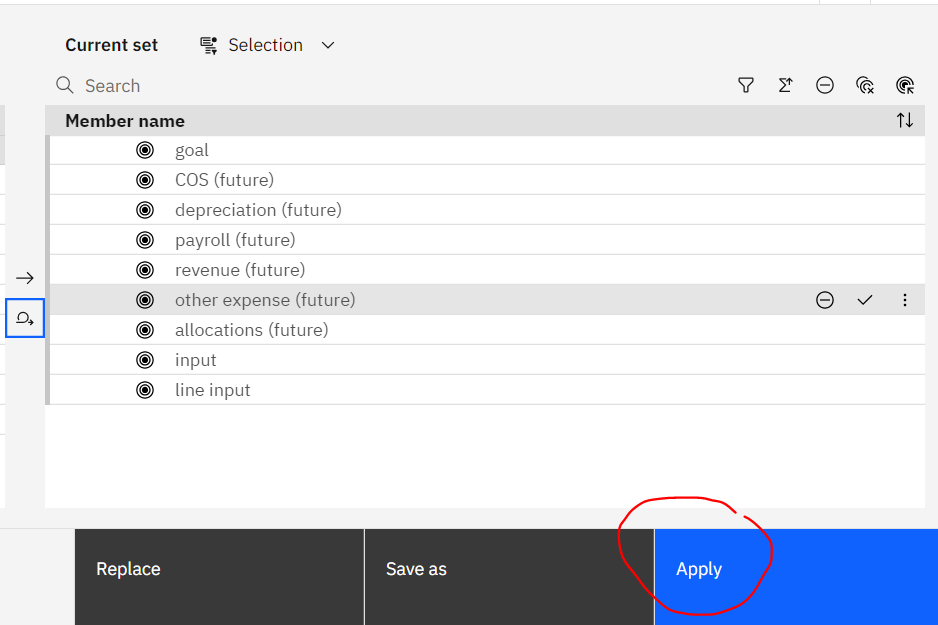 Click Apply to update the view with the new subset.
More Information:
https://pmsquare.com/analytics-blog/2022/5/5/new-cube-viewer-set-editor-in-planning-analytics 
https://revelwood.com/ibm-planning-analytics-tips-tricks-new-parameters-for-turbo-integrator/ 
https://community.ibm.com/community/user/businessanalytics/blogs/stuart-king1/2021/12/13/planning-analytics-workspace-new-cube-viewer-and-s