Product:
Planning Analytics 2.0.4
Microsoft Windows 2012 R2
Cognos Analytics 11.0.9
IE 11
Problem:
When use surf to the TM1 Web Applications portal (pmpsvc) there are no applications listed. If you access the portal from inside Performance Modeler, the applications are listed, so the users have access rights inside the TM1 applications. In PM you use the link http://paservername.domain.com:9510/pmpsvc/services
Solution:
Inside Internet Explorer untick the use of compatibility view settings;
In IE go to the icon for settings menu.
Click on Compatibility View Settings.
Deselect Display intranet sites in Compatibility View.
Deselect Use Microsoft compatibility lists.
Click Close.
Close your Internet Explorer browser.
Launch your Internet Explorer 11 browser and clear the cache.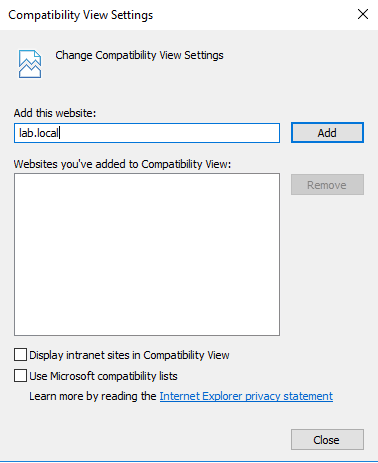 Surf to http://paservername.domain.com:9510/pmpsvc to test again.