Product:
Cognos Controller 10.4.2
Microsoft Windows 2019 server
Issue:
How find events for cognos controller in windows event log?
Suggested solution:
Start windows event viewer on the controller server.
Create a custom view of the application log.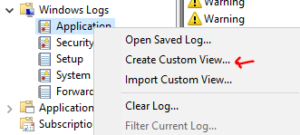 Enter the event to zero and press OK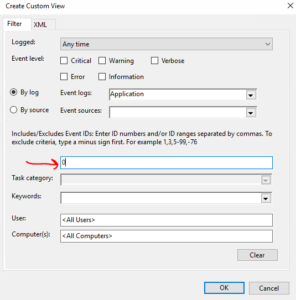 Enter the name to: events 0 and press OK
Then you have a custom list of event to look at.

More information:
How to Create Custom Views in Windows Server 2012 R2 Event Viewer