Product:
Cognos Analytics 11
Issue:
During installation of a fix pack on top of a existing installation of CA11 you get a error.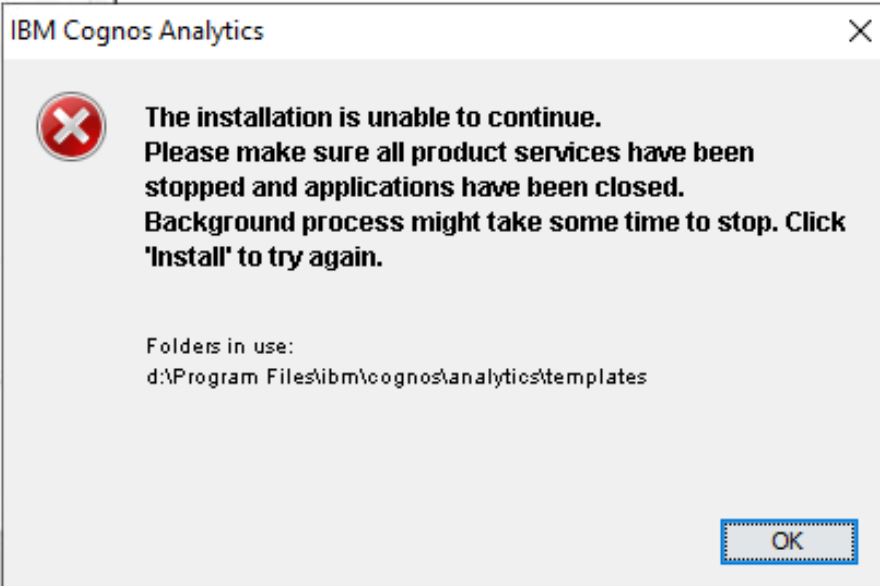 Solution:
Close all instance of file explorer – if you have a window open of the folder where you are going to install Cognos product, you will get a error like this.
You also need write access to the drive where you read the installation media from.
More Information:
https://www.ibm.com/support/pages/how-upgrade-your-version-cognos-analytics
https://www.ibm.com/docs/en/SSEP7J_11.1.0/com.ibm.swg.ba.cognos.inst_cr_winux.doc/inst_cr_winux.pdf