Product:
Planning Analytics 2.0.9
Microsoft Windows 2019 Server
Problem:
How many PVU is the CPU on my virtual TM1 server?
You can in Task Manager on the CPU tab, see number of sockets and number of cores.
Solution:
Check the number of sockets, if is less than or equal too 2 then each CPU CORE is 70 points.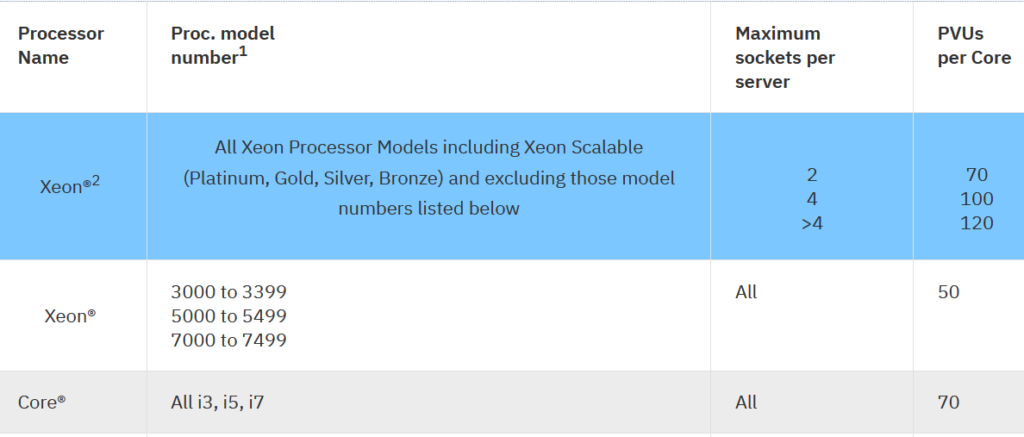 In some cases the Windows 2019 task manager does not show correct number of sockets, so check the server hardware – what server are you running the virtual servers on? Then check that hardware, what number of sockets they have. For example, if you have a HPE ProLiant BL460c Gen9 server, check here
https://support.hpe.com/hpesc/public/docDisplay?docId=emr_na-c04434541
says it are Upgradeable to two (2) processors. Then we assume it have 2 sockets max.
This mean that each cpu core in task manager is 70 pvu points.
A windows server with 4 cpu cores will then be 280 pvu points.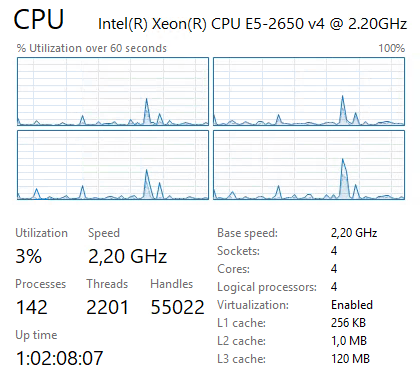 Check your contract for lines like this;  IBM Planning Analytics Local TM1 Server for Non-Production Environment Processor Value Unit (PVU) Annual SW Subscription & Support Renewal to see how many PVU points you can spend on your server.
More Information:
https://www.ibm.com/software/passportadvantage/pvu_licensing_for_customers.html
https://lodestarsolutions.com/what-the-heck-is-an-ibm-cognos-pvu