Product:
Planning Analytics for Excel 2.0.8
Microsoft Excel 365 ProPlus version 1902 (Build 11328.20480 Click-to-Run)
Windows 10
Problem:
New install of PAX to client computer with Excel. After login, some areas is blank, and you can not select the dimensions elements you want.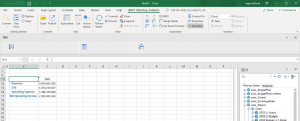 Suggested Solution:
Inside your excel program go to options.
Change the [General -> User Interface Options] setting in the Excel options to 'Optimize for Compatibility'
Exit excel and start it again.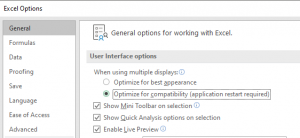 More Information:
https://www.ibm.com/mysupport/s/question/0D550000061n93lCAA/planning-analytics-for-excel-options-window-is-completely-blank?language=en_US