Product:
Cognos Controller 10.4.2 version
Microsoft Windows 2016 server
Issue:
Every time you start data entry, you get a message that excel need to restart or that cognos controller add in has stop working and should be disabled.
Press NO on questions to disable the excel plug in.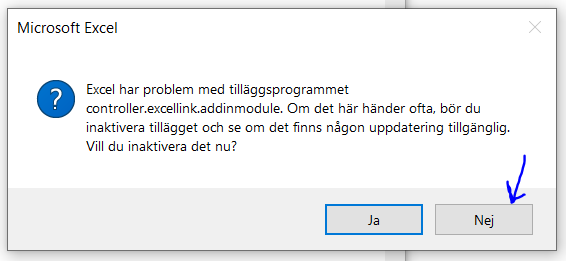 Solution:
Upgrade to later version of Cognos Controller or disable the azure information protection plug in.
Open excel.
Go to file – options.
Select Add-ins.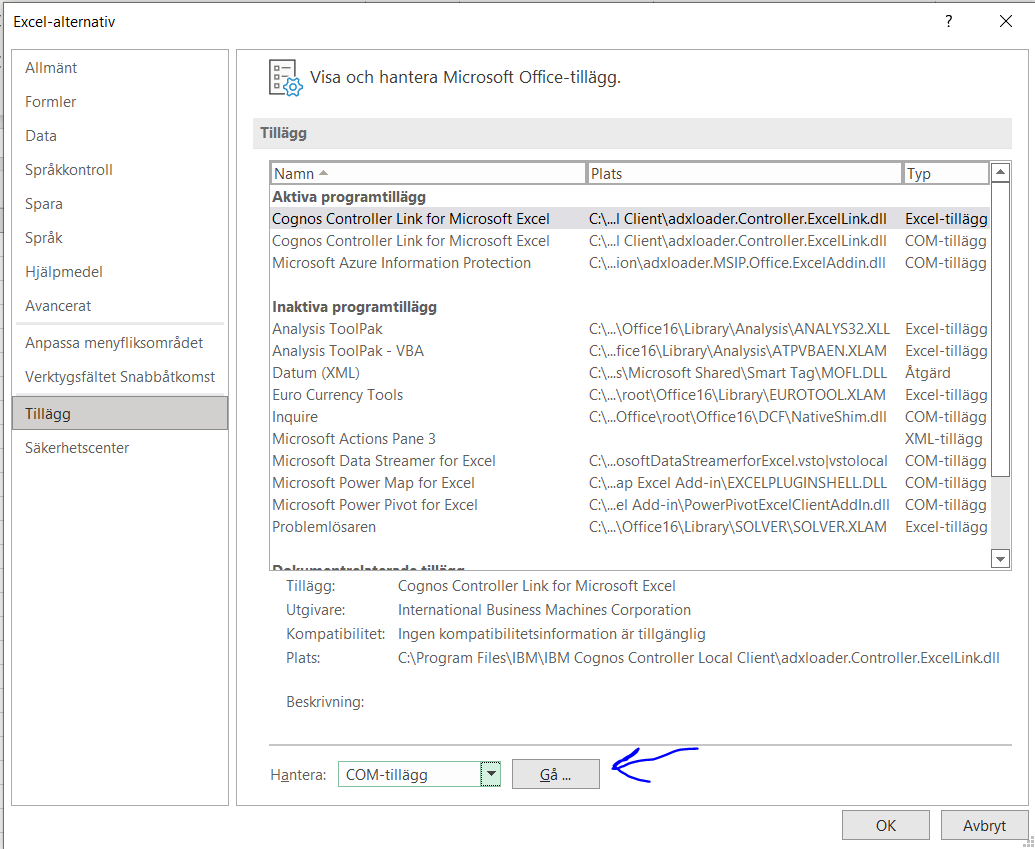 Select com objects and press go.

Uncheck Microsoft Azure Information protection and click OK.
Close Excel.
More information:
https://www.ibm.com/support/pages/node/6838477
This issue (APAR PH38143) has been addressed in version 10.4.2.1 IF1.
It is recommended to update to that version of IBM Cognos Controller, or higher.
Please contact IBM Technical Support to request access to this specific interim fix (10.4.2.1 IF1) as it is not generally available.
https://www.ibm.com/support/pages/ibm-cognos-controller-builds-ccr-name-and-database-version