Product:
Cognos Analytics 11.0.8
Microsoft Windows 2012 server
Problem:
How much memory are the content manager service using?
Solution:
Log on to the CA11 server.
Go with file explorer to folder d:\program files\ibm\cognos\analytics\bin64\utilities\cm\cmtools
Click on CMTools.exe

Login to the Cognos Analytics CM tool, with a user who is system administrator in cognos.
In menu Windows select Open Perspective and select CMtools.
In menu Windows select Show view and select CMTop.
Click on System tab.
Click on Refresh icon on the right side.
Now you see memory usage.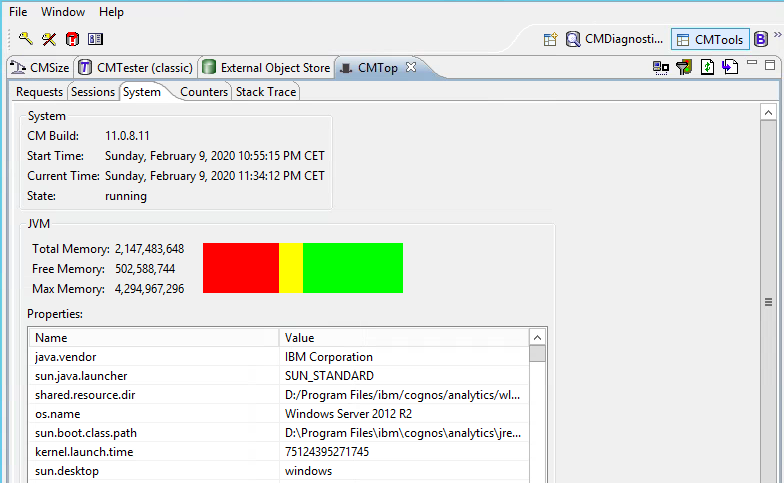 The max memory is adjusted in cognos configuration at "Maximum memory for Websphere Liberty Profile in MB".
Surf to http://servername.domain.com:9300/p2pd/servlet to see who is active content manager.
More Information:
https://www.ibm.com/support/pages/node/576127