Product:
Cognos Controller 10.3.1
Microsoft Windows 2016 Server
Cognos Analytics 11.0.9
Issue:
Standard reports in Cognos Controller does not work.
Possible solution:
You have to manually change the database connection string from SQLOLEDB to Native SQL.
Surf to Cognos Connection.
Go to old Administration page.
Go to Data Source.
Go to Set Properties for the connection.
Change the value and save it.
The Cognos Datasource connection string that is automatic created from Cognos Controller Configuration repair button creates non-supported data connections in CA11.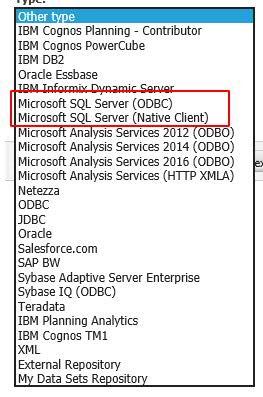 Above is the supported data sources in Cognos Analytics 11.