Product:
Planning Analytics 2.0.9.13
Microsoft Windows 2019 server
Issue:
How install the new pafe (planning analytics for excel) for the end user?  Previous known as PAX.
Solution:
Check what version of Excel you have. Go to File – Account. Click on About excel. Check the bold line;
Microsoft® Excel® for Microsoft 365 MSO (Version 2212 Build 16.0.15928.20196) 64-bit
If it say 64-bit then you need to download the 64 bit xll file, otherwise you need to download the 32 bit xll file and use.
Go to IBM Fix Central and search for release level: BA-PAXL-2.0.82 IBM Planning Analytics for Microsoft Excel 2.0.82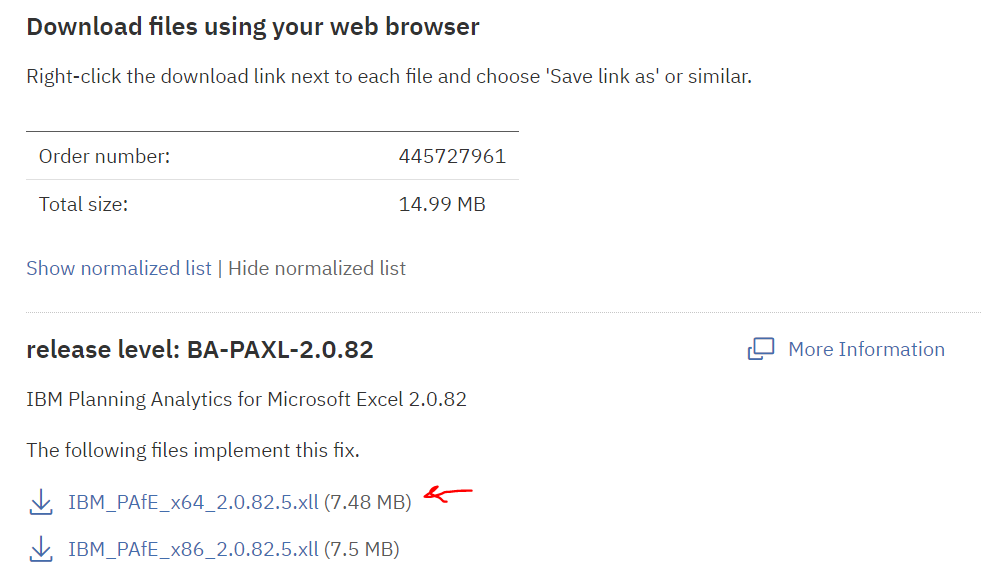 Download the version that matches the version of PAW you have installed. Check here what works well: https://www.ibm.com/support/pages/node/6519826
Copy the file IBM_PAfE_x64_2.0.82.5.xll to a folder on your laptop – like c:\program files.
Right click on the file IBM_PAfE_x64_2.0.82.5.xll and select create "short-cut"

Click Yes on above question, and place the shortcut on your desktop.

You should now get a icon like above – click on this icon to start PAFE (new pax) on your laptop.
If you inside excel get a sheet with garbage characters – then you have downloaded wrong bit version, like if you use 64 bit version in 32 bit excel version.

Inside Excel click on Planning Analytics and options.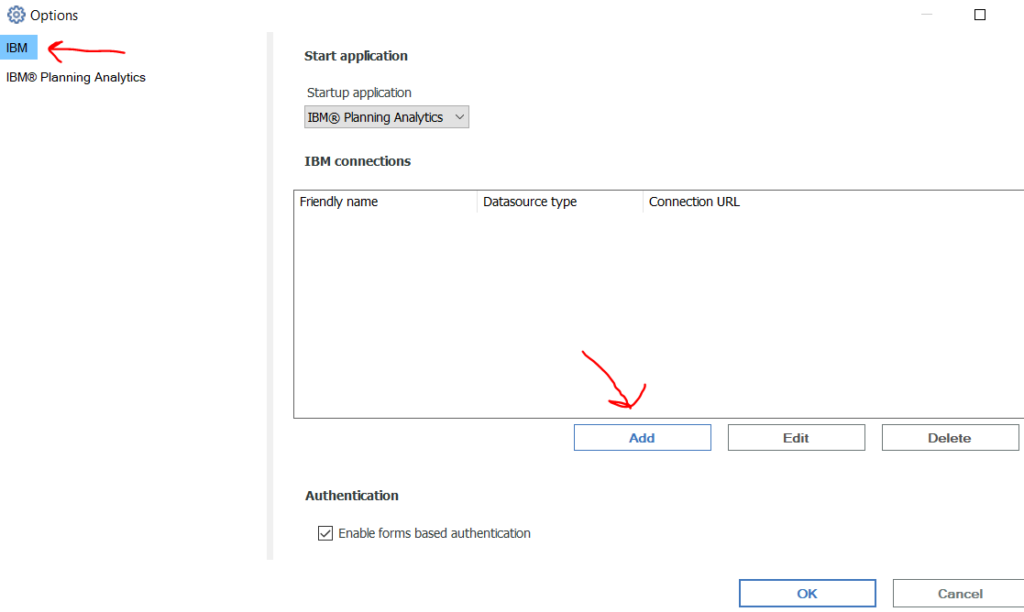 Click on IBM and then ADD button.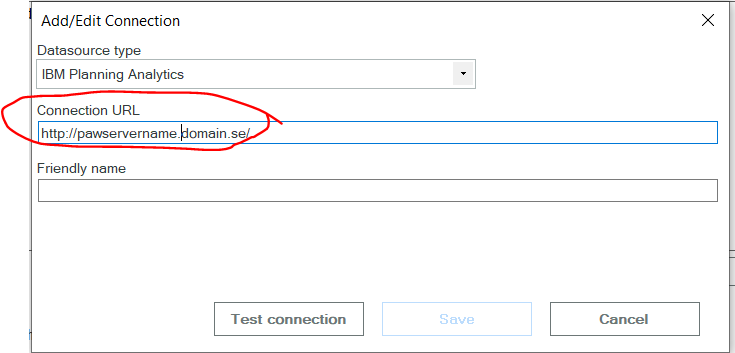 Enter the full URL to your PAW server. Check your company server-name for your PAW server. This is what you need to get the pafe to work.
Click TEST connection and then save.
You may need to inside Excel, allow the xll file to be run by "Enable all code published by this publisher" inside file – options – trust center.

Before you can publish a excel workbook with buttons, to TM1WEB, you need to save it as a .xlsm file. then you can click publish it to TM1 application folder.
After you publish it, you go back into publish dialog, and right click your tm1websheet and select "public" to make it accessible for all users.
https://www.ibm.com/docs/en/planning-analytics/2.0.0?topic=analysis-publish-workbook-tm1-server-application-folder
More information:
https://www.ibm.com/docs/en/planning-analytics/2.0.0?topic=icpame-downloading-upgrading-planning-analytics-microsoft-excel-single-xll-add-in-versions-2065-later
https://www.ibm.com/support/pages/download-fixes-fix-central
https://quebit.com/askquebit/IBM/demystifying-the-pa-pafe-paw-passl-install-files-from-ibm-fix-central/
https://exploringtm1.com/install-planning-analytics-workspace-to-windows-2016/
https://exploringtm1.com/how-to-install-planning-analytics-workspace-to-windows-server-2019/
https://exploringtm1.com/how-to-upgrade-install-planning-analytics-for-excel-pax/